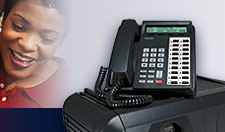 CBP COMMUNICATIONS IS ABOUT SOLUTIONS!
CBP Communications has been providing superior business telephone system products and services to the Midwest area for over 45 years. The reason we have been in business so long is that we continually meet the needs of our customers- and exceed expectations.

CBP Communications specializes in high profile, high quality telecommunications products from the leaders in technology. You may not know what services you need, that is where we come in. We can recommend services and products that can make your company run more smoothly and more efficiently. Whether it is local phone lines, long distance, cabling, or a telephone system we can provide quality products and service to get the job done.

To ensure that you are satisfied, we will work with you every step of the way. We will keep your projects on schedule and within budget. Our support doesn't end with the project. We have trained staff and technicians that will be there to help you after the work is done.

Please, review our extensive product selection and complete an online request for a solution to meet your needs. Or, simply give us a call! The CBP Staff is ready to serve your business needs now and in the future.